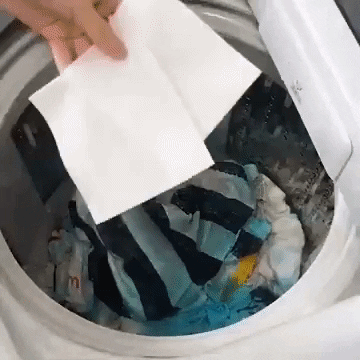 Main Features
Say Goodbye To Color Stained Whites
With this product, you can throw in a white T-shirt, jeans, a red dress, and whatever other color clothing you have into the same washing machine together! You never have to wash them separately again!


High Absorption  
This product contains a high activity absorption factor that can strongly absorb the free dye in water and helps prevent the color mixing of clothes. 


Safe For All Clothes
Made with natural ingredients, these sheets are safe for sensitive skin and baby clothes, underwear, and other personal clothes. They are also chemical-free and septic safe, as well as suitable for all washing machines.