(Free Surprise Gift At Checkout!)
New
 

Terrifying Evidence

 

of Bacterial Grime Build Up

 

Hiding In Our Washers

Most people think that washing with detergents keeps your clothes clean… what they don't realize is that there is a large amount of dirt, mold, grime, gunk, and bacteria that builds up on the inside of your washing machine. These build ups continue to worsen overtime making your clothes stink.
Not even bleach works to get rid of the built up residue that hides deep inside every washing machine. According to experts one single bacteria cell can explode into 8 million cells in less than 24 hours. Meaning your washing machine is a cesspool of bacteria.



When is the last time you cleaned your washing machine? Most people never have. People think that changing their detergents will make their clothes come out smelling fresh. This does not work. Detergents aren't powerful enough to get at and break up bacterial build ups.

People often resort to at home DIY remedies like baking soda and vinegar or bleach mixes to clean their machines. But nothing comes close to the powerful deep clean of Rinse Wizard's advanced Clean-Tek formulation. The results are mind blowing!


Powerful
Deep Clean
Formulation

Instantly improve the effectiveness of your washing machine and get cleaner clothes. Rinse Wizard™ tablets are antibacterial, easy to use, and 10x stronger than other cleaners on the market. Just 1-2 tablets will instantly destroy odor's and bacteria that cause those gunky build-ups.


Rinse Wizard
 

Tablets Are The Easiest Way To Clean ANY Washing Machine! Thanks to its exclusive deep clean formulation, Rinse Wizard™ instantly disintegrates deep dirt and grime while simultaneously eliminating 99.9% of bacteria in your washing machine.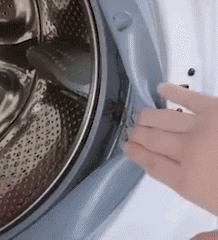 Quick & Easy To Use!

Our tablets are simple to use. First empty your washer, and drop in 1 tablet. Set the washer to "clean washer" or "rinse + spin" cycle. Then wipe away any additional residue. Our tablets were designed so that you don't have to tear apart your washing machine.

Safe to use with all washing machines front load and top load - Works with conventional washers and High Efficiency (HE). Septic tank safe.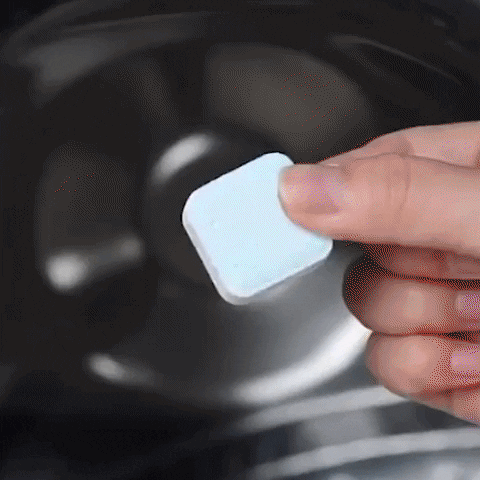 Instantly
Kills Bacteria
Rinse Wizard's advanced washing machine cleaner instantly kills 99.9% of bacteria, and pathogens in just minutes. It effectively purifies and cleans your washing machine leaving you with clean machine and even cleaner clothes.
Revolutionary
Deep Clean
Rinse Wizard tablets are thinner and smaller than regular tablets. This allows them to easily penetrate, break up and dissolve those thick grime build ups.

Our Tablets Are
Eco-Friendly

&

Safe For All Machines

!

Our proprietary formula was specifically designed to protect your clothes and your washer. After you use Rinse Wizard every load will come out smelling fresher than ever!


Rinse Wizard™ is currently offering a 50% off deal. Just Click the button below to check if the offer is still active & if there is inventory in stock.
Frequently Asked Questions:

Can these tablets be used in any washing machine?
- Yes, Rinse Wizard is safe to use in virtually any washing machine! It is perfect for front load and top load washing machines - Works with high efficiency (HE) and conventional washers.

How many times do I need to use it to see a difference & on what cycle do I run it?
- We recommend using 3 tablets on the first cycle, this is enough to blast through years of build up an residue! Following the initial clean, we recommend 1 tablet every 2 days on a regular cycle if your washer has never been deep cleaned before. This will ensure you get rid of all the buildup inside.

What about the rubber drawer I seen in the videos?
- Rinse wizard not only cleans the washing machine drum and blast away dirt and residue, but it will also deeply penetrates and destroys all build up in the rubber drawer. Rinse Wizard kills 99.9% of bacteria and pathogens in your washing machine. 

Do I need to take my machine apart to clean it?
- There is no need to be taking your machine apart manually to deep clean your washer. Simply put the Rinse Wizard™ tablet in and let it do all the hard work for you.

Will using Rinse Wizard™ clog my drain?
- Rinse Wizard tablets are so strong they will eat away any clog or build up. Leaving nothing but a spotless washing machine and clean clothing! So you never have to worry about clogging your drains! 



Try Risk Free With our

 

No B.S.

Money Back Guarantee!
We believe in our product so much that if you don't like Rinse wizard or are not satisfied after 365 days of delivery we will refund your order. Just send our friendly 24/7 customer service an email at support@rinsewizard.com and they will issue a full refund. What are you waiting for! Try Rinse Wizard Risk Free Today!